Our Dogs
Thanks for visiting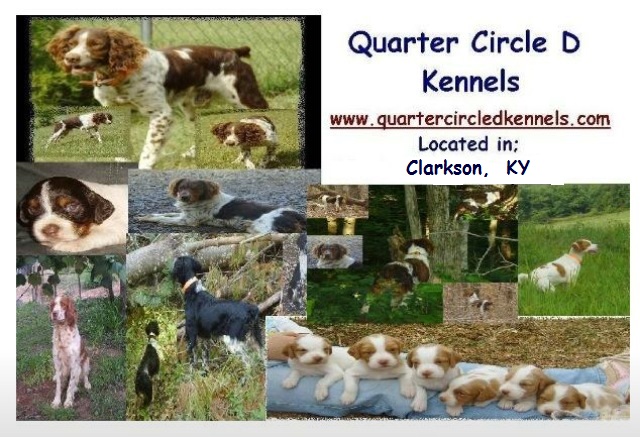 ---
Contact Sky Dickey
(270) 459-1602
---
Quarter Circle D's Choice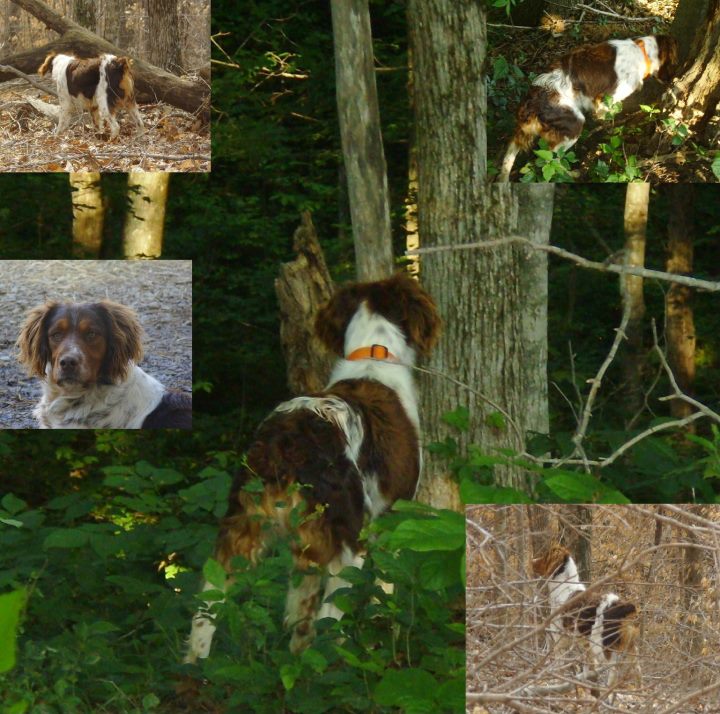 Choice is one of our very own a son of Max and Georgia.. He's very dear to me and Im certailnly more than proud of him.. He is full of desire to hunt, has a strong point, He's very obidiant and loves everyone! Not to mention he's as good looking as they come.. He's a big stout boy with great conformation with liver tri coloring..
---
Son of Max and Peggy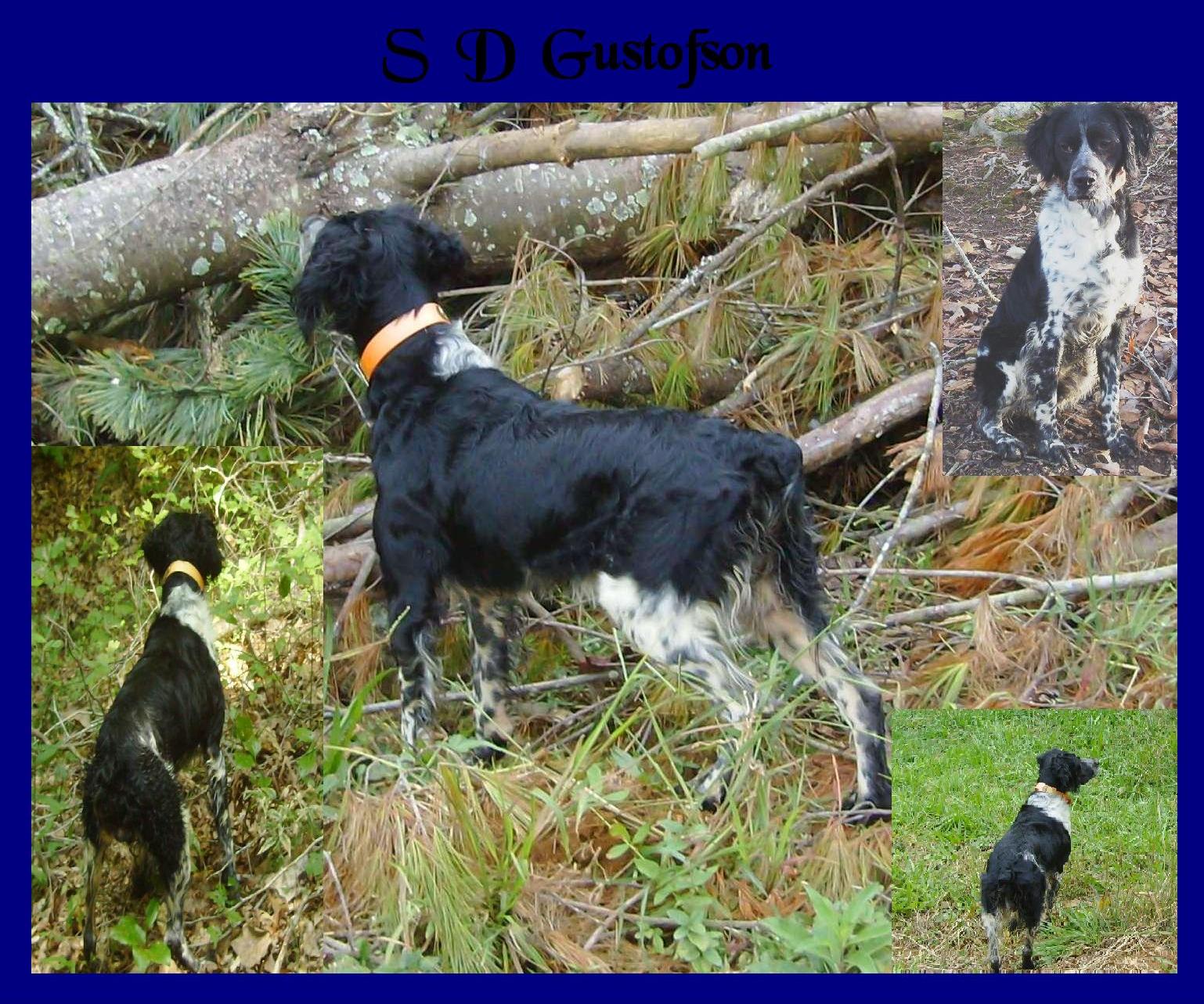 (Click Here For more Photos of Gus)
Gus is very dear to me; it is because

of him that I purchase Max and Peggy. I bought Gus and because of his wonderful nature, temperament and personality I felt I just had to get his parents. (I finally did) I am very proud of him. He, like his dad has the desire to hunt, he is very intelligent, a speedy learner, so eager and willing to please.
CLICK HERE
to view Gus's 5 Generation Pedigree
---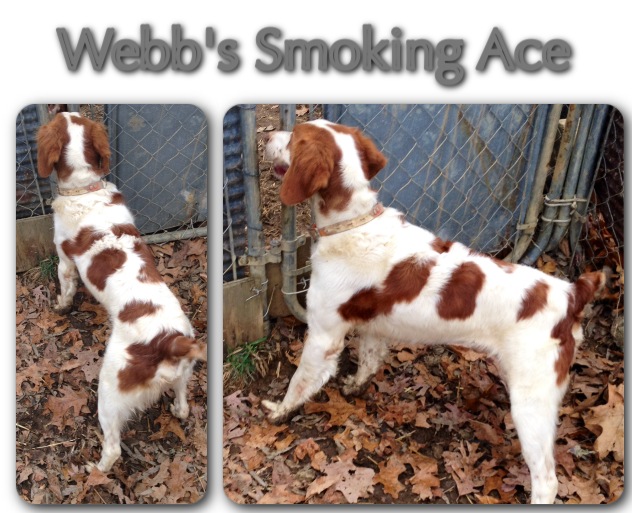 Ace is a Good Looking Guy! A proven and Current hunter.. He is an outside male we have brought in and couldnt be happier to have him. Ace still hunts during season and lives here with us on his off time.. He has ALOT of drive and a strong point.. He's fast and all business in the feild. But very loving and affectionate..
---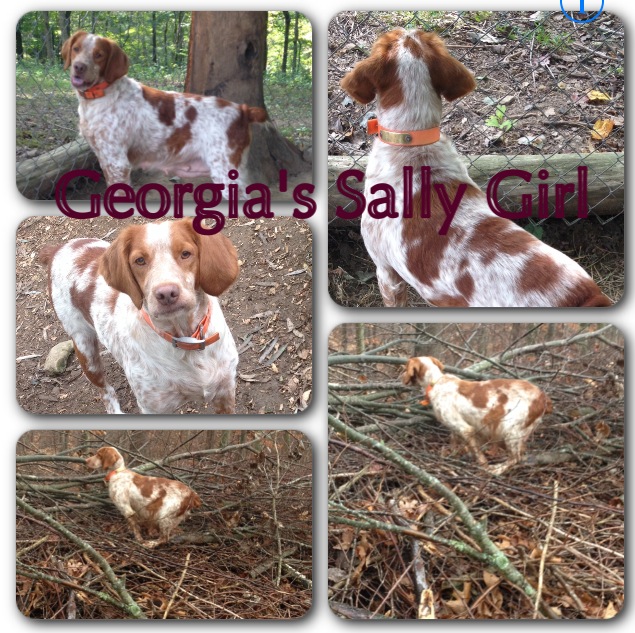 Sally is another one of our very own and very special to us! She's a daughter of Max and Georgia . Just like her moma Full of personality and herself! The Gal Loves to Hunt and you just cant keep her from it.. all kinds of drive and point..
Nothing but Brittany !
---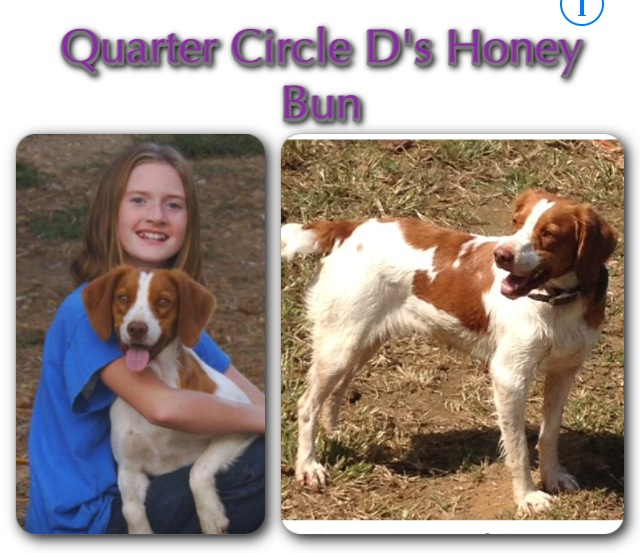 Honey is one of our own and we are certainly proud of her! She is the Daughter of Bonnie.. She's a great dog full of personality with a strong drive to hunt.. Out of some proven dogs with a good pedigree. The girl is bird Crazy! She's all Brittany All the Time.
both her parents are pictured below.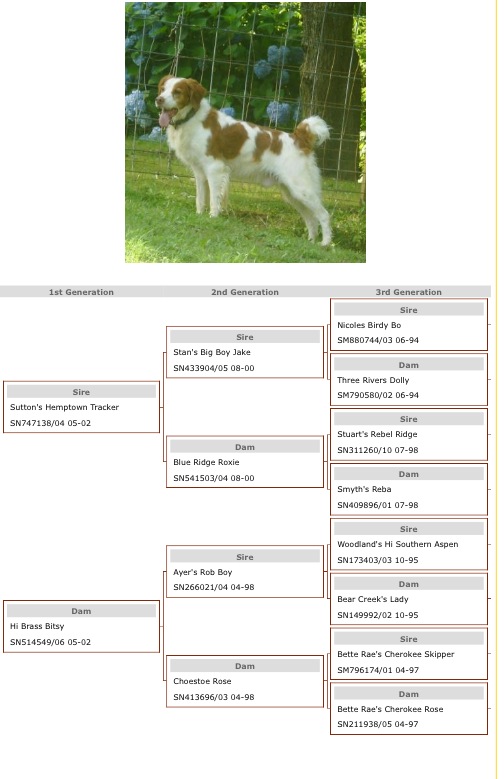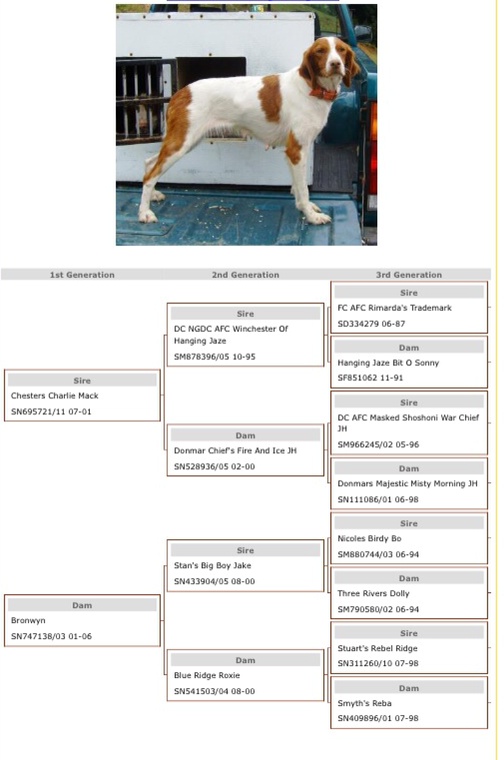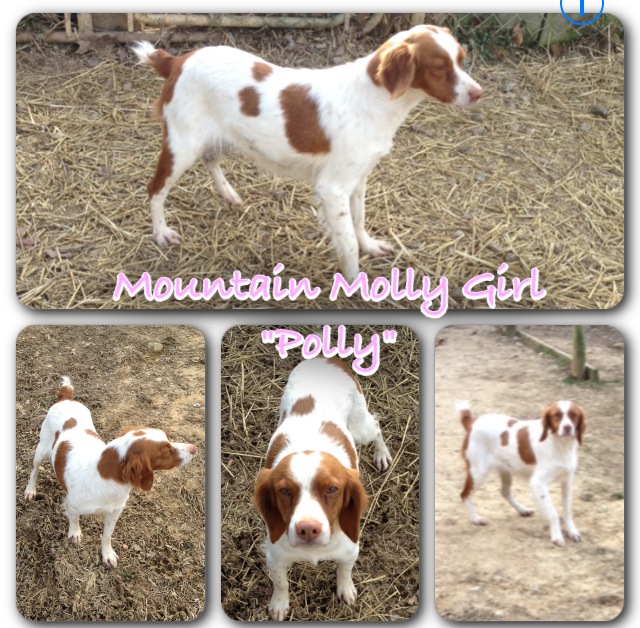 Polly is a full sister and litter mate of Honey.. Again another of our very own! We where so happy for the oppertunity to bring her back to our kennel.. She is a beautiful gal (of course) she has a wonderful personality reminds me so much of her dam Bonnie.. Great female with good bloodlines..
Her parents and pedigrees are posted above.
---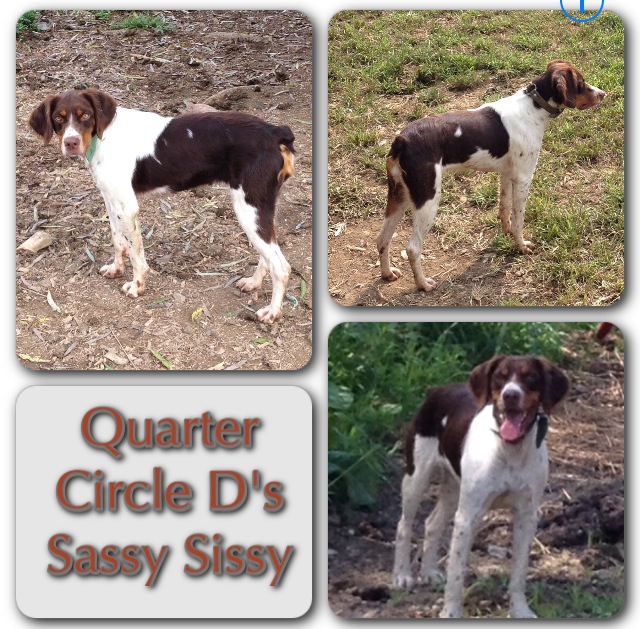 Sissy is one that we are more that Proud of!! She's 3 generations of our Dogs, what we have worked so hard for and we could not be any more proud..
Sissy is the Daughter of Honey and Choice so Grandaughter of Max&Georgia on the top side and Bonnie&Tracker on bottom.. She's bird Crazy and will go all day.. She full of brittany attitude and Sas! But certainly not a Sissy.. She's bold and brave but very loving and affectionate.
Absolutely Beautiful with Great conformation, and Perfect markings!
---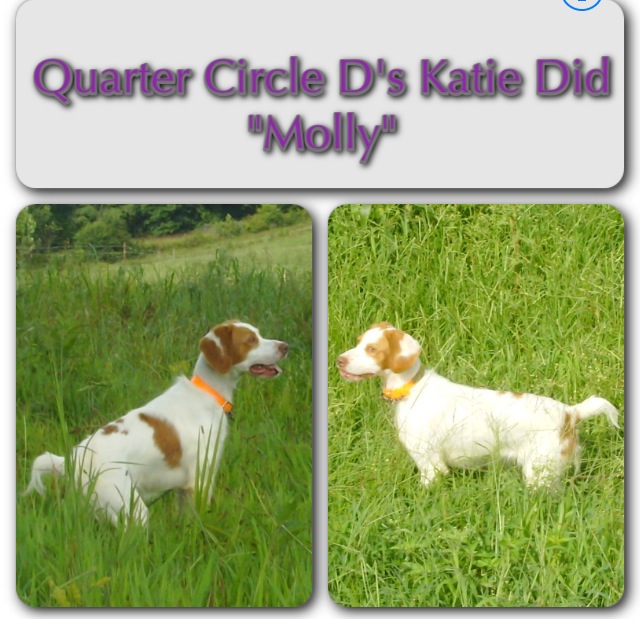 (Click Here For more Photo's of Molly)
Molly is just a dream; she is a daughter of Katie. She is a good looking gal ! This one here is so birdy she can hardly stand it, not one leaf can flicker without her taking notice. She is very easy to handle though and listens so well. She wants to please so badly and she is just smart as a whip.
Click Here to see Molly's 5 generation Pedigree.
---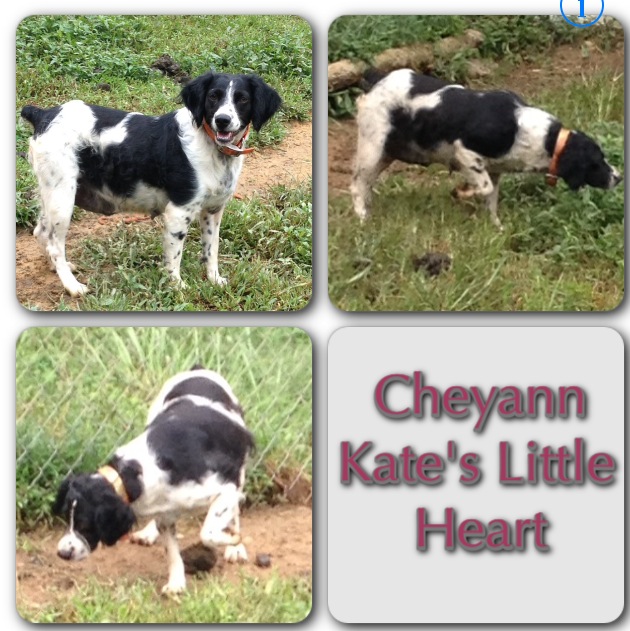 Heart's is yet another one of our own and I continue to say this with pride.. She is the daughter of Gus and Sparta so the Grandaughter of Max and Peggy.. That alone says enough! She's a wonderful female and we where more than excited to have the opportunity to bring her back into our kennel.. She's a sweet gal, good looking and wants to hunt.. And should we know her history! :)
---
"Charlies Angel Mack"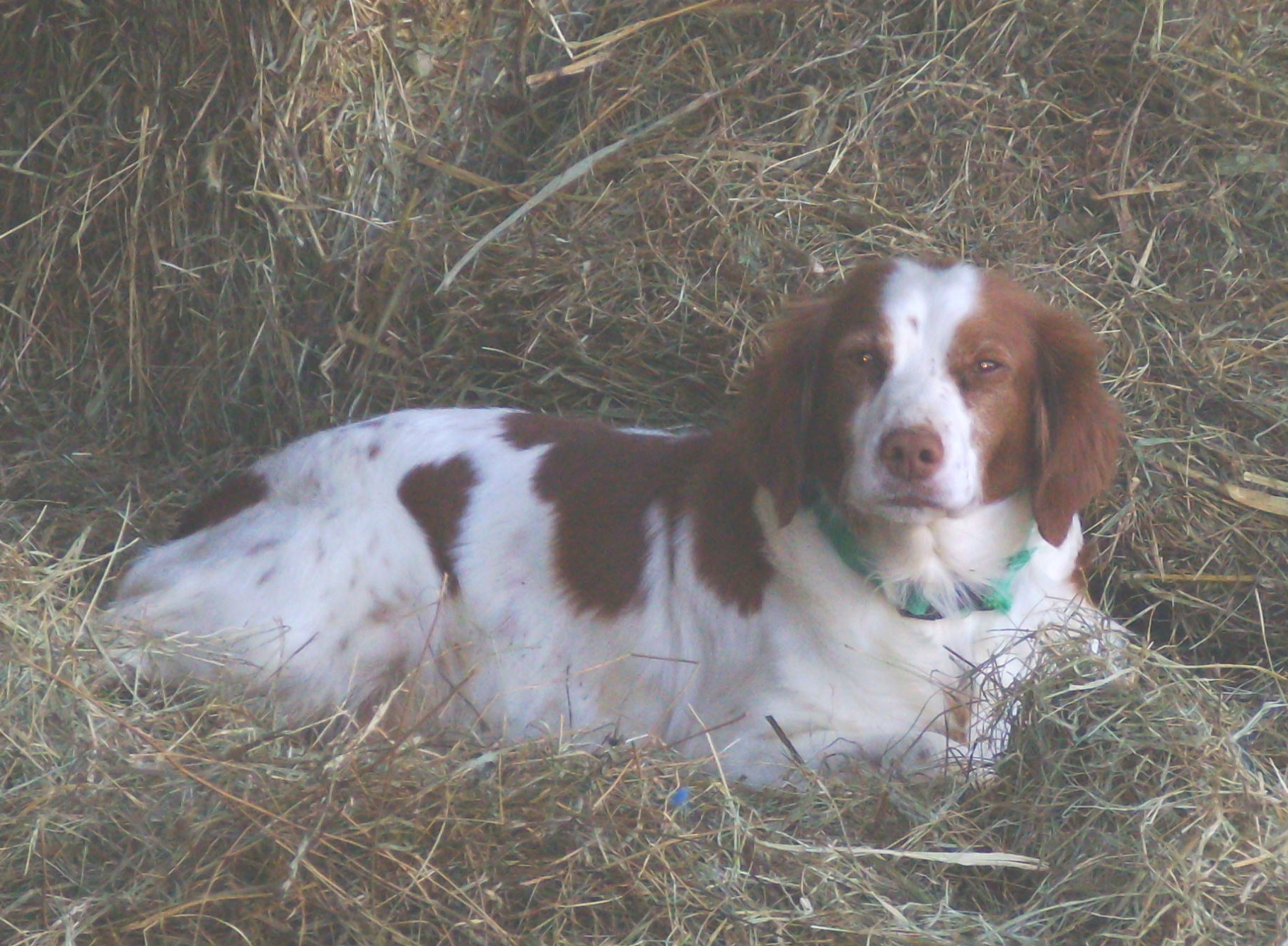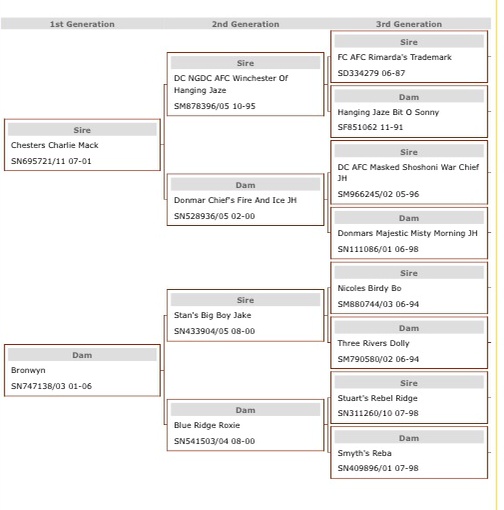 Angel is a full sister & litter mate of High Brass Bonaventure (Honey's Dam) She is the sweetest little gal so easy going and obidiante.. She comes from some great bloodlines and we are more than happy to have her here with us.
---
"Georgia" (Retired)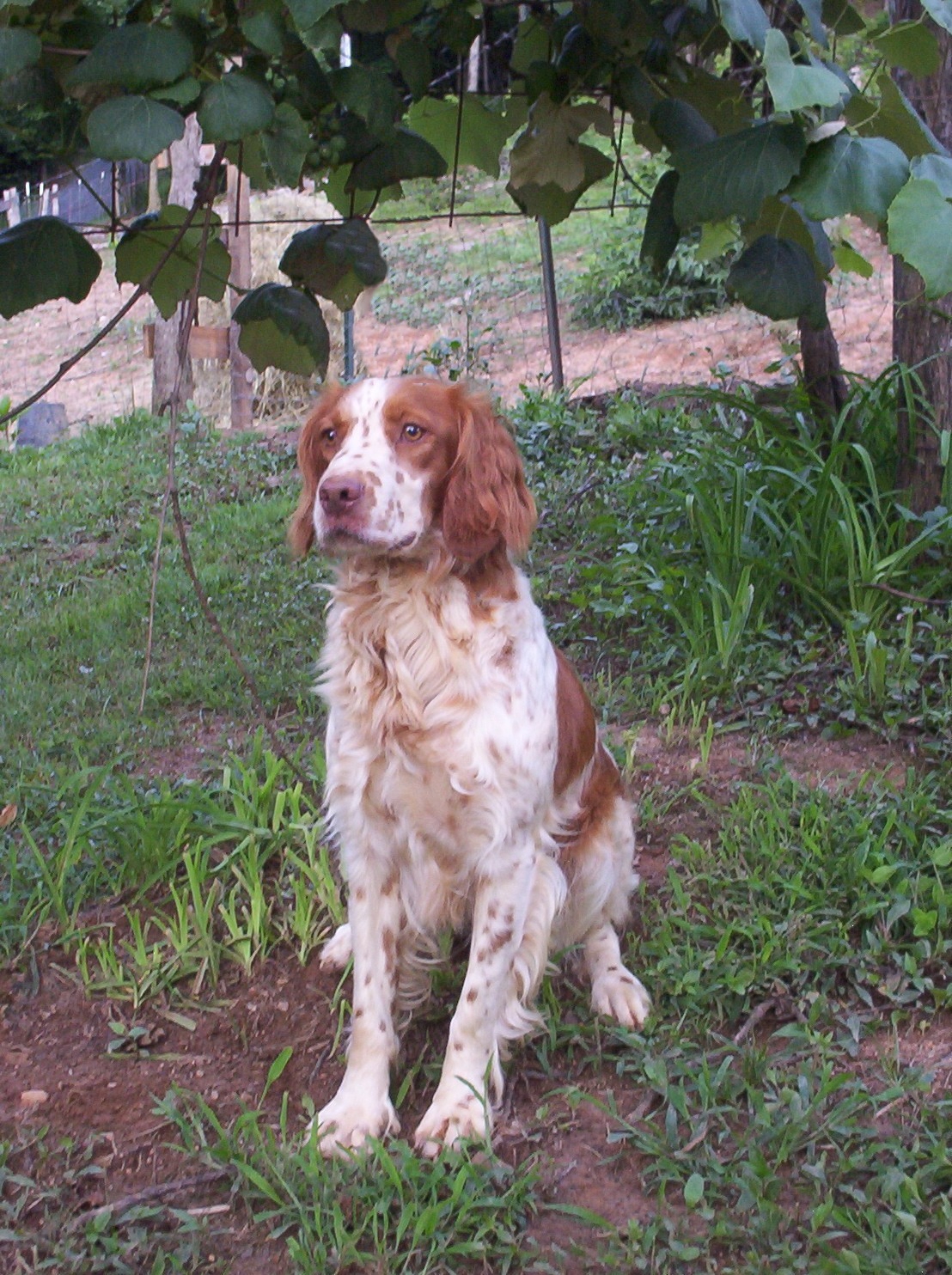 Georgia has been retired but still lives here with us at Quarter Circle D.
(Click Here For more Photos of Georgia)
Georgia
is a true beauty; she has so much personality about her. Every one seems to fall in love with her first. Georgia is very smart she figures things out quick. She is just a doll to be with and I truly enjoy all the time I spend with her. She really wants to hunt and should also; her 5 generation pedigree goes back to 13 field champion. I am very proud to have her!
CLICK HERE
to view Georgia's 5 generation Pedigree
---
Deceased
Missed and Never Forgotten
(Click Here For more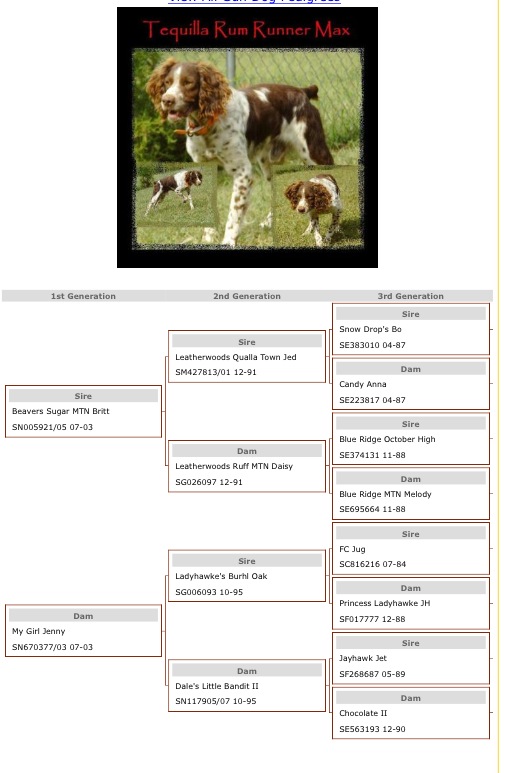 Photos of Max)
Max is a very well behaved boy and quite a looker as well. He throws lots of color in his puppies. He has a very strong desire to hunt and should; he has 14 champion dogs in field and show on his 5 generation pedigree. Max works extremely hard to please and loves every one; he has a very good temperament with all ages. I am very proud to call him my dog